Its September 29th and you know what that means...
also...I was looking at my SNL website name and i just realized that it sucks, its boring! if you have an idea for a name email me at HERO12384@aol.com (subject: SNL name)
---
After learning html I have finally finished my first website dedicated to Saturday Night Live. Please feel free to write in the guestbook,also please write your opinon of my site and give suggestions on what i should include in it at Hero12384@aol.com
Heres my site...ENJOY
September 12 2001-Leaving, Staying, and New Players
---
-Jerry Minor, featured player for 1 season, will not be asked to come back to SNL for a second season.
-Maya Rudolph, featured player for 1 season, WILL be asked to return next season as an offical castmember.
-Rachel Dratch, featured player for 2 seasons, will also be asked to return as an official castmember.
(These rumors are not yet confirmed, but ill let you guys know if i find out anything else, so... visit this site often :)
As featured players are leaving and staying there will also be new snl players arriving this season:
CHICAGO SUN TIMES
-Saturday Night live will be hiring two new comics for castmember spots, and another for featured player status.
AMY POEHLER will be one of the future
castmembers
. You may have seen her as a castmember on comedy centrals "Uptright Citizens Brigade," or you may have seen her in 1999's movie "Duece Bigalo, Male Gigolo." I recognize her from "Late Night with Conan O Brien" She played a reoccuring character as Andy Richters little sister who had a crush on Conan.
Another one of the
castmembers
will be SETH MEYERS. He was part of a two-person late night show "Pick-Ups and Hiccups"
DEAN EDWARDS will be joining snl as
featured player
.He has been in numerous stand up showcases such as "HBO's DEF COMEDY JAM" You also might of heard him doing voice work on "MTVs Celebrity Death Match"
Amy Poehler...........................Seth Meyers ...................Dean Edwards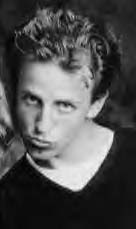 September 12 2001-Ticket Strategies(courtesy of SNLjamie0518@aol.com)
---
Well if you wanted to get tickets by going to the standby line you can. Heres how:
A lot of people ask me or Louis how to get SNL Tickets. Well there are two ways to do it but youre better off coming to the standby line. I will tell you how to also get them. I will seperate the two. Regular Tickets:
This is for the month of August ONLY. However if you really feel like waiting all season long wondering if youll ever get a reply then feel free to do so, but you wont get notified if your not picked so youre better off going to the standby line. That will come up soon. If you would like to send postcards then here is the address.
Saturday Night Live
NBC TV-Tickets
30 Rockefeller Plaza
New York, NY 10112
Now keep in mind though unless you get permission from all of your friends and family you can only send one postcard per name and address.
Ok now we talk about the standby procedure.
Standby Line: If you want to get a ticket you must come early like staying overnight Friday night. Now this is the amusing part. Between 5pm and midnight the cast comes out and this is when you can get autographs and pictures. They wont come to you, you will have to go up to them. Dont be shy, they dont bite but dont treat them as a fan. Treat them like you would a friend of yours. It will be cold during some of the months like in the winter time, so bring lots of layers, blankets, chairs, another person, or just you. Yes you can bring food if you dont want to pay at the 24 hour delis/mcdonalds, but if you need the restrooms you will have to leave the line to use the delis/mcdonalds. Yes you may leave the line but not for hours on end. If you do do that you will be sent to the back of the line. You can meet friends this way. Its a blast and youll want to do it again[if you can] Dont worry though its all lit up and lots of security. Tickets are given out Saturday morning at 9:15 am. Most of the time theyre ontime but sometimes theyre not. You can either choose Dress Rehearsal or Live. As with any ticket there is no gurantee for admittance and can be revoked at any time.
Heres a tip:
Dont go to the standby line if the Host or Musical Guest is famous or popular cause you will definately not get in and definantly dont go when they have SWEEPS month and those months are November, February, and May. You will definanly not get in[maybe]. If Louis my husband tells you what to do then please listen because he knows all about doing this. Hes been going to the show since 1975 and hes only missed 78 shows. Hes seen 415 shows. So if you have any more questions then please go to him at SNLLOUIS@aol.com Hes the expert im not yet.
Thanks for reading and please have fun
You should come to SNL its a blast. Want or need info or have questions please email me at snljamie0518@aol.com or snllouis@aol.com =-)
September 12 2001-Will Ferrell on Tvguide Online
---
WILL FERRELL- whose dead-on impersonation of President Bush jumpstarted the long-running NBC sketch comedy's critical and ratings resurgence last season - has no problem with his alter ego taking a month-long vacation at his ranch in Crawford, Texas. As proof, the comedian offered Dubya an opportunity to extend his controversial summer liberty even further. "I put in a call to invite him to take a vacation on my ranch, but he hasn't gotten back to me," he deadpans to TV Guide Online. "He might be ready because there's that saying that you need a vacation from your vacation. We could have fun, and maybe talk about doing a show on the road together." In the meantime, Ferrell will continue to poke fun at Bush - and no less so now that he's settled into his role as the nation's Commander in Chief. "It doesn't matter what office Bush holds, we just take his personality and turn it on its ear," he grins. "On SNL, we are equal opportunity offenders." Ferrell doesn't really have to worry about rubbing anyone the wrong way.
---
I, nor this site is affiliated with NBC, Saturday Night Live, or any of the Castmembers.
This is merely a fansite.